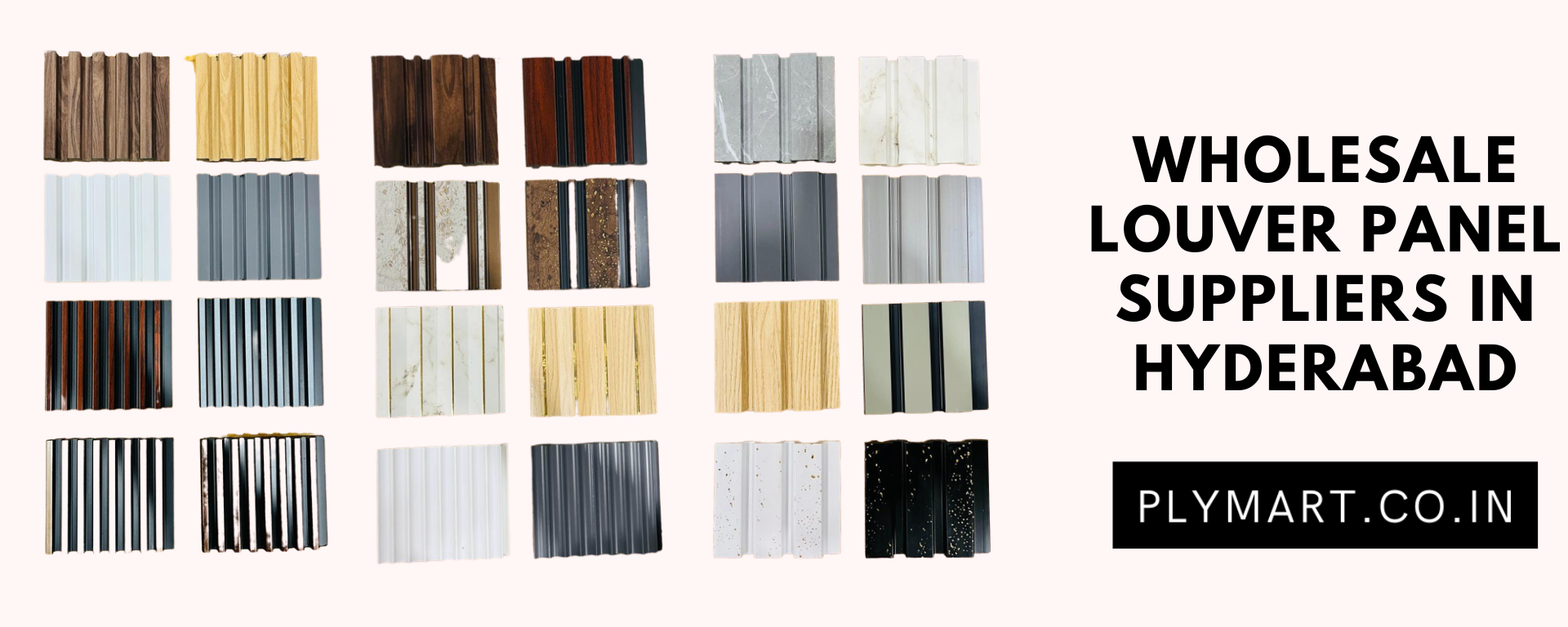 Enhancing Aesthetics and Functionality with Louver Panel Suppliers in Hyderabad
Louver panels have become an integral part of modern architecture, offering a blend of functionality and aesthetics. These versatile architectural elements are designed to improve airflow, provide privacy, and add a touch of elegance to both residential and commercial spaces. In Hyderabad, a city known for its rich architectural heritage and rapid urban development, louver panel suppliers are playing a significant role in shaping the cityscape. explore the importance of louver panels and how choosing the right Plywood supplier in Hyderabad can make a substantial difference in your architectural projects.
The Role of Louver Panels Suppliers In Hyderabad
Louver panels, also known as louvers or louvre panels, are horizontal or vertical slats typically installed in windows, doors, or on building facades. They are designed to allow air and light to pass through while providing protection from harsh weather conditions and unwanted views. Louvers are available in various materials, including wood, aluminum, and PVC, making them suitable for different architectural styles and preferences.
Advantages of Louver Panels
Improved Ventilation: Louver panels are effective at promoting natural ventilation, allowing fresh air to circulate freely while maintaining privacy. This can reduce the reliance on artificial cooling systems, resulting in energy savings.
Privacy and Security: Louvers can be strategically positioned to obstruct the view from outside while still permitting daylight to enter. This adds a layer of privacy and security to your space.
Aesthetic Appeal: Louver panels are available in a wide range of designs, colors, and materials. This versatility allows architects and designers to enhance the overall aesthetic of a building or room.
Weather Protection: Louvers can shield windows and doors from wind, rain, and harsh sunlight, extending the lifespan of these architectural features.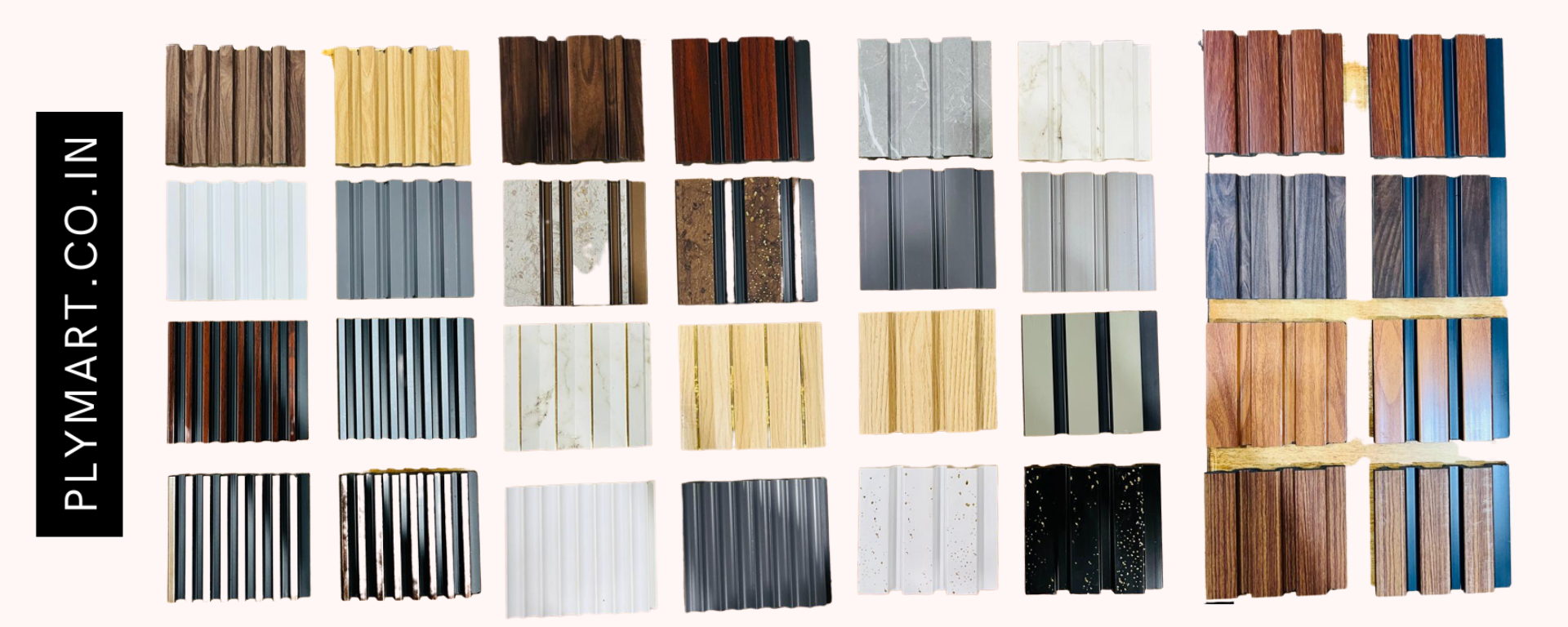 Choosing the Right Louver Panel Supplier in Hyderabad
Selecting the right supplier for your louver panel needs in Hyderabad is crucial to ensure the success of your architectural projects. Here are some key factors to consider when choosing a supplier:
Quality and Material: Ensure that the supplier offers high-quality louver panels made from durable materials that can withstand Hyderabad's climatic conditions.
Customization: Look for a supplier that provides customization options in terms of design, size, and color to meet your specific project requirements.
Reputation and Experience: Research the supplier's reputation in the industry and their experience in supplying louver panels to projects similar to yours.
Cost-Effectiveness: While cost is an important factor, prioritize quality over price. High-quality louver panels may require a higher initial investment but will prove to be more cost-effective in the long run.
Installation Services: Inquire if the supplier offers installation services, as proper installation is crucial for the functionality and longevity of louver panels.
Customer Support: Choose a supplier that offers excellent customer support and is responsive to your queries and concerns.
Louver panels are a versatile architectural solution that adds both functionality and aesthetic appeal to buildings in Hyderabad. Whether you are working on a residential project or a commercial development, selecting the right louver panel supplier is essential for achieving the desired results. By considering factors such as quality, customization options, reputation, and customer support, you can ensure that your architectural projects in Hyderabad benefit from the advantages of louver panels while enhancing their overall design and functionality.
RING US NOW: +91 967645 1618
---
For More Inquiry For : Louvered Panels in Hyderabad, Telangana, Top Louver Dealers in Hyderabad, Wpc Louvers Panels Wholesale Trader from Hyderabad, Top Louver Manufacturers in Hyderabad, Louvered Panel In Secunderabad, Telangana, Louvers Panel Products & Suppliers in hyderabad, Pvc Louvers In Hyderabad, Telangana, WPC Louvers/Rafters, for walls & ceiling Hyderabad, Wall Panels Manufacturers In Hyderabad, Aluminium Louver Manufacturers & Suppliers in Hyderabad, Louvers Panel showroom In Hyderabad, pvc louvers in Hyderabad, pvc louvers companies in Hyderabad, pvc louvers manufacturers in Hyderabad, wholesaler of wpc louver panel in hyderabad, louvers charcoal panel supplier in Hyderabad, wholesale wpc louver panel supplier Hyderabad, Aluminium Louvers Doors Manufacturer from Hyderaba
---
RING US NOW: +91 967645 1618 | Facebook | Instagram | Twitter