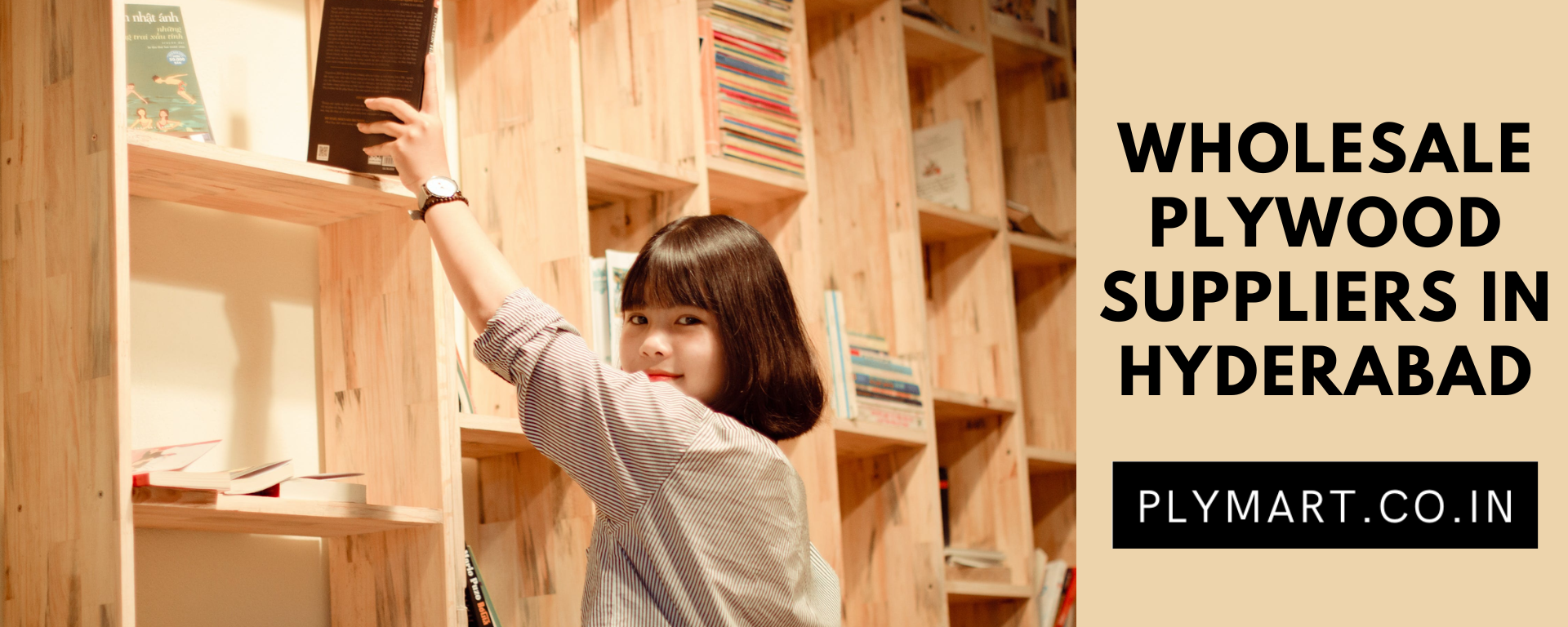 Wholesale plywood suppliers In Hyderabad & wholesale plywood dealers in Hyderabad A Closer Look at Plymart
When it comes to construction and woodworking projects, finding reliable and high-quality plywood is crucial. Whether you're a contractor, carpenter, or DIY enthusiast, having access to a wide range of plywood options at competitive prices is essential. In Hyderabad, one name stands out as a leading wholesale plywood supplier In Hyderabad and dealer – Plymart.
Plymart has earned a stellar reputation in the industry for its commitment to providing top-notch plywood products and exceptional customer service. With a vast inventory of plywood options and a strong network of suppliers, they have become a go-to destination for plywood in Hyderabad.
Variety of Plywood Options
One of the key factors that sets Plymart apart from other wholesale suppliers in the region is their extensive range of plywood options. They offer a wide variety of plywood in different sizes, thicknesses, and grades, catering to the diverse needs of their customers. Whether you're looking for commercial plywood, marine plywood, film-faced plywood, or any other specialised type, Plymart has got you covered.
Quality Assurance
Quality is of paramount importance when it comes to plywood, as it directly impacts the durability and strength of the final product. Plymart understands this well and takes pride in offering plywood products that meet stringent quality standards. They source their plywood from trusted manufacturers and suppliers who adhere to industry-best practices. By maintaining strict quality control measures, Plymart ensures that their customers receive only the best plywood products available in the market.
Competitive Pricing
In addition to their commitment to quality, Plymart is known for its competitive pricing. As a wholesale supplier, they offer plywood at affordable rates, making them a preferred choice for contractors and businesses looking to purchase wholesale plywood dealers in Hyderabad in bulk. By leveraging their strong supplier network and efficient distribution channels, Plymart is able to pass on cost savings to their customers without compromising on quality.
Customer Support and Services
Plymart takes customer satisfaction seriously and goes the extra mile to provide exceptional support and services. Their knowledgeable staff is always ready to assist customers in choosing the right plywood for their specific projects. Whether you need guidance on selecting the appropriate grade of plywood or assistance in estimating the required quantity, Plymart's team is equipped to provide expert advice and recommendations.
How can I find reputable wholesale plywood suppliers in Hyderabad?
To find reputable wholesale plywood suppliers in Hyderabad, you can start by conducting online research and exploring business directories. Look for suppliers with positive customer reviews and a strong reputation in the industry. Additionally, consider attending trade fairs and industry events to meet suppliers in person and assess the quality of their products.
What types of plywood products do wholesale Plywood suppliers Dealers in Hyderabad offer?
wholesale Plywood suppliers Dealers in Hyderabad typically offer a wide range of plywood products to cater to various needs. Some common types include commercial plywood, marine plywood, film-faced plywood, flexible plywood, and decorative veneer plywood. Additionally, they may provide different thicknesses and sizes to accommodate diverse construction and manufacturing requirements.
What are the typical delivery and payment terms offered by wholesale plywood suppliers in Hyderabad?
Delivery and payment terms can vary among wholesale plywood suppliers in Hyderabad. Some may offer free or subsidised delivery for bulk orders within a certain distance, while others might charge shipping fees. Regarding payment, common options include cash, bank transfers, and credit/debit card payments. It's essential to clarify these terms and negotiate them with the supplier to ensure a smooth transaction process.
For More Info Our Services: Wholesale Plywood Suppliers in Hyderabad, Wholesale Plywood And Hardware Suppliers In Hyderabad, Wholesale plywood in hyderabad, Wholesale plywood dealers in hyderabad, Wholesale plywood suppliers in Telangana, Wholesale Plywood And Hardware Suppliers In Telangana, Wholesale Top Plywood suppliers In Hyderabad, Wholesale Best Plywood suppliers In Hyderabad, Wholesale Top Plywood suppliers In Telangana,Wholesale Best Plywood suppliers In Telangana, Wholesale Best Plywood suppliers Near Me, Plywood suppliers Near Me, Wholesale plywood Suppliers dealers in hyderabad, Low Price Wholesale Plywood In Hyderabad, Low Price Market Plywood Suppliers In Hyderabad,No1 Wholesale Plywood Suppliers In Hyderabad, Best Wholesale Plywood In Hyderabad, Top Wholesale Plywood In Hyderabad, Hyderabad Wholesale Plywood Suppliers, Hyderabad Plywood Wholesale Rate, Wholesale Plywood Suppliers in Hyderabad Rate, Wholesale Plywood manufacturing In Hyderabad, Top Wholesale Plywood Manufacturing In Hyderabad, Best Wholesale Plywood Manufacturing In Hyderabad, Hyderabad Wholesale Plywood Manufacturing, Wholesale Plywood manufacturer In Hyderabad, Top Wholesale Plywood manufacturer In Hyderabad, Best Wholesale Plywood manufacturer In Hyderabad, Hyderabad Wholesale Plywood manufacturer, Wholesale Plywood Dealers In Hyderabad, Best Wholesale Plywood Dealers In Hyderabad, Top Wholesale Plywood Dealers In Hyderabad, Hyderabad Wholesale Plywood Dealer, No 1 Wholesale Plywood Suppliers In Telengana, Low Price Market Plywood Suppliers In Telengana, Best Wholesale Plywood In Telengana, Top Wholesale Plywood In Telengana, Telengana Wholesale Plywood Suppliers, Telengana Plywood Wholesale Rate, Wholesale Plywood manufacturing In Telengana, Top Wholesale Plywood Manufacturing In Telengana, Best Wholesale Plywood Manufacturing In Telengana, Telengana Wholesale Plywood Manufacturing, Wholesale Plywood manufacturer In Telengana, Top Wholesale Plywood manufacturer In Telangana, Best Wholesale Plywood manufacturer In Telangana, Telangana Wholesale Plywood manufacturer, Wholesale Plywood Dealers In Telangana, Best Wholesale Plywood Dealers In Telangana, Top Plywood Suppliers In Goshamahal,Plywood Traders In Hyderabad, Wholesale Plywood Suppliers In Goshamahal, Wholesale Plywood Traders In Hyderabad, Cheap Rate Plywood In Hyderabad, Best Laminates in Hyderabad,Laminate suppliers in Hyderabad,Laminates traders in Hyderabad,Laminate dealers in Hyderabad,Laminate in Hyderabad,Best Laminates shop in Hyderabad,Laminate Trader Hyderabad,Laminates in goshamahal,Laminates in Kukatpally,Laminates in adibatla,Laminates in gachibowli,Laminates suppliers in bachupally,Laminates suppliers in Secunderabad,Laminates in Koti,Laminates in abids,Laminates Hyderabad,Block Board manufacturers in Hyderabd,Block Board suppliers in Hyderabad,Block Board dealers in Hyderabad,Block Board traders in Hyderabad,Best Block Boards in Hyderabad,Block Board suppliers In hyderabad,Block Board suppliers in gachibowli,Block Board in Kukatpally,Block Board suppliers in Kukatpally,Block Board suppliers in cherlapally,Block Board in Kompally,Block Board in suchitra ,WPC Door Manufacturers in Hyderabad, ,WPC Door suppliers in Hyderabad, ,WPC Door dealers in Hyderabad, ,WPC Door traders in Hyderabad, ,WPC Door supplier in goshamahal, ,WPC Doors in Goshamahal, ,WPC Door suppliers in kukatpally, ,WPC Door suppliers in gachibowli, ,WPC Door suppliers in Secunderabad, ,WPC Doors in ECIL, ,WPC Door in Patancheru, ,WPC Doors in Bhel, ,WPC Doors in adibatla, ,WPC Doors in Uppal, ,WPC Doors in vanasthalipuram,Greenply Plywood in hyderabad,Greenply Plywood in goshamahal,Greenply Plywood suppliers in Hyderabad,Greenply Plywood in kukatpally,Greenply Plywood suppliers in Kukatpally,Greenply Plywood suppliers in miyapur,Greenply Plywood suppliers in lingampally,Greenply Plywood suppliers in gachibowli,Greenply Plywood dealers in Hyderabad,Greenply Plywood suppliers in secunderabad,Greenply Plywood suppliers in goshamahal,Greenply Plywood suppliers in ecil,Greenply Plywood suppliers in bachupally,Greenply Plywood suppliers in nizampet,Greenply Plywood suppliers in adibatla,Greenply Plywood suppliers in Koti,Centuryply Plywood in hyderabad,Centuryply Plywood in goshamahal,Centuryply Plywood suppliers in Hyderabad,Centuryply Plywood suppliers in goshamahal,Centuryply Plywood suppliers in koti,Centuryply Plywood in abids,Centuryply Plywood suppliers in kukatpally,Centuryply Plywood suppliers in secunderabad,Centuryply Plywood suppliers in ecil,Centuryply Plywood suppliers in kukatpally,Centuryply Plywood suppliers in miyapur,Centuryply Plywood suppliers in jntu,Centuryply Plywood suppliers in bhel,Centuryply Plywood suppliers in nizampet,Centuryply Plywood suppliers in bachupally,Centuryply Plywood suppliers in lingampally,Centuryply Plywood suppliers in gachibowli,Centuryply Plywood suppliers in kondapur,Centuryply Plywood suppliers in madhapur,Plywood suppliers in Hyderabad,Plywood suppliers in secunderabad,Plywood suppliers in Kukatpally,Plywood suppliers in goshamahal,Mayur Plywood in Hyderabad,Mayur Plywood suppliers in Hyderabad,Mayur Plywood dealers in Hyderabad,Mayur Plywood in goshamahal,Mayur Plywood suppliers in goshamahal,Mayur Plywood suppliers in koti,Mayur Plywood in ABIDS,Mayur Plywood suppliers in kukatpally,Mayur Plywood in kukatpally,Mayur Plywood in miyapur,Mayur Plywood in Jntu,Mayur Plywood in bhel,Mayur Plywood suppliers in miyapur,Mayur Plywood suppliers in nizampet,Mayur Plywood suppliers in bachupally,Mayur Plywood suppliers in lingampally,mMayur Plywood suppliers in chandanagar,Mayur Plywood in bhel,Mayur Plywood suppliers in ecil,Mayur Plywood suppliers in adibatla,Mayur Plywood suppliers in Uppal,Mayur Plywood suppliers in secunderabad,Mayur Plywood suppliers in Kompally,Mayur Plywood suppliers in suchitra,Kitply Plywood in hyderabad,Kitply Plywood hyderabad,Kitply Plywood in goshamahal,Kitply Plywood suppliers in Hyderabad,Kitply Plywood suppliers in goshamahal,Kitply Plywood in kukatpally,Kitply Plywood in abids,Kitply Plywood in koti,Kitply Plywood in jntu,Kitply Plywood in Miyapur,Kitply Plywood suppliers in Hyderabad,Kitply Plywood suppliers in borabnda,Kitply Plywood suppliers in Panjagutta,Kitply Plywood suppliers in nizampet,Kitply Plywood suppliers in bachupally,Kitply Plywood suppliers in gachibowli,Kitply Plywood suppliers in hitech city,Kitply Plywood suppliers in kondapur,Kitply Plywood suppliers in madhapur,Kitply Plywood suppliers in lingampally,Kitply Plywood suppliers in ecil,Kitply Plywood suppliers in adibatla,Kitply Plywood suppliers in kompally,Kitply Plywood suppliers in suchitra,Kitply Plywood suppliers in patancheru,Hunsur Plywood in hyderabad,Hunsur Plywood dealers in Hyderabad,Hunsur Plywood suppliers in hyderabad,Hunsur Plywood in goshamahal,Hunsur Plywood suppliers in goshamahal,Hunsur Plywood traders in goshamahal,Hunsur Plywood in koti,Hunsur Plywood suppliers in koti,Hunsur Plywood dealers in koti,Hunsur Plywood in abids,Hunsur Plywood suppliers in abids,Hunsur Plywood suppliers in secunderabad,Hunsur Plywood in secunderabad,Hunsur Plywood dealers in secunderabad,Hunsur Plywood in kphb,Hunsur Plywood in nizampet,Hunsur Plywood in bachupally,Hunsur Plywood suppliers in nizampet,Hunsur Plywood suppliers in bachupally,Hunsur Plywood in chandanagar,Hunsur Plywood suppliers in lingampally,Hunsur Plywood suppliers in gachibowli,Hunsur Plywood suppliers in kondapur,Hunsur Plywood suppliers in madhapur,Hunsur Plywood suppliers in patancheru,Hunsur Plywood suppliers in uppal,Hunsur Plywood suppliers in adibatla,Hunsur Plywood suppliers in kompally,Hunsur Plywood suppliers in suchitra,Laminates in Hyderabad,VIR Laminate in goshamahal,VIR Laminate suppliers in Hyderabad,VIR Laminate dealers in Hyderabad,VIR Laminate in hyderabad,VIR Laminate in goshmahal,VIR Laminate suppliers in Hyderabad,VIR Laminate suppliers in goshamahal,VIR Laminate in kukatpally,VIR Laminate suppliers in koti,VIR Laminate suppliers in abids,VIR Laminate suppliers in secunderabad,VIR Laminate in kukatpally,VIR Laminate in Uppal,VIR Laminate suppliers in Hitech city,VIR Laminate in kukatpally,VIR Laminate in gachibowli,VIR Laminate suppliers in gachibowli,VIR Laminate in nizampet,VIR Laminate in pragathi nagar,VIR Laminate suppliers in bachupally,VIR Laminate in ecil,VIR Laminate in lingampally,VIR Laminate in kompally,VIR Laminate in suchitra,VIR Laminate suppliers in adibatla,VIR Laminate suppliers in uppal,VIR Laminate supplier Hyderabad,WPC DOORs in Hyd erabad,wpc door suppliers in Hyderabad,wpc door traders in Hyderbaad,Block board suppliers in Hyderabad,block boards in Hyderabad,block board dealers in hyderabad,block board suppliers in goshamahal,block boards in abids,block boards in koti,block boards in kukatpally